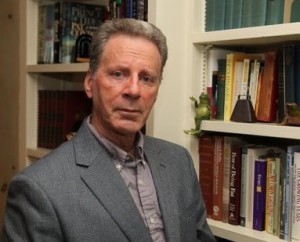 Mark Rubinstein was born in Brooklyn, New York. He dreamed of playing baseball for the Brooklyn Dodgers since his all-time hero was the Dodgers' first baseman Gil Hodges. Rubinstein played high school baseball and ran track. His love of sports led him to read sports fiction, and soon he became a voracious reader, developing an enduring love for all kinds of novels.
He graduated from New York University with a degree in business administration. He then served in the army and ended up as a field medic tending to paratroopers of the 82nd Airborne Division. He was so taken with these experiences that after his discharge, he re-entered NYU as a premed student.
He entered medical school at the State University of New York's Downstate Medical Center. As a medical student, he developed an interest in psychiatry, discovering in that specialty the same thing he realized in reading fiction: every patient has a compelling story to tell. He became a board-certified psychiatrist practicing in New York City.
In addition to running his private practice he developed an interest in forensic psychiatry because the drama and conflict of the cases and courtrooms tapped into his personality style. He also taught psychiatric residents, interns, psychologists, and social workers at New York Presbyterian Hospital and became a clinical assistant professor at Cornell University's medical school.
Before turning to fiction, Rubinstein coauthored five medical self-help books: The First Encounter: The Beginnings in Psychotherapy (Jason Aronson); The CompleteBook of Cosmetic Facial Surgery (Simon and Schuster); New Choices: the Latest Options inTreating Breast Cancer (Dodd Mead); Heartplan: A Complete Program for Total Fitnessof Heart & Mind (McGraw-Hill), and The Growing Years: A Guide to Your Child's Emotional Development from Birth to Adolescence (Atheneum).
Rubinstein lives in Connecticut with his wife and as many dogs as she will allow in the house. He still practices psychiatry and is busily writing more novels. Mad Dog House, his first novel, was named a Finalist for the 2012 ForeWord Reviews Book of the Year Award (Thriller & Suspense) and The Foot Soldier won the Silver award for Fiction at the 2014 Benjamin Franklin Awards.
Mark with the Gold Medal winner of the IPPY Award for suspense thriller novels.